URL: https://onemissionsociety.org/give/TheOvertons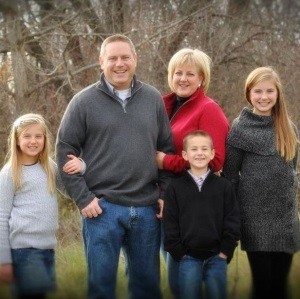 Tom and Tonya Overton were accepted as missionaries with One Mission Society in January 2012. Tom serves as the director of HOPE61 and Tonya serves on the staff of HOPE61.
HOPE61 is a ministry of OMS that seeks to prevent the spread of human trafficking and slavery in our world today, ultimately seeing it come to an end, by bringing the message of eternal salvation to those that are involved in or vulnerable to becoming involved in human trafficking across the world. OMS sends missionaries with HOPE61 to work with the national church denomination or other church contacts to train and equip national believers to combat this issue through prevention in a culturally relevant way. Our missionaries do this through intentional evangelism of the Gospel of Jesus Christ and by continuing discipleship to these groups of lost people.
Prior to answering the call from God to become career missionaries, Tom was in senior management in the credit union industry, and Tonya was a stay-at-home mom to their three young children. Tom and Tonya are active in their church, Mount Auburn UMC. Tom enjoys watching and playing sports of all sorts, working around the house and playing with the kids. Tonya enjoys cooking, sewing, crafting projects and enjoying free time with the family.